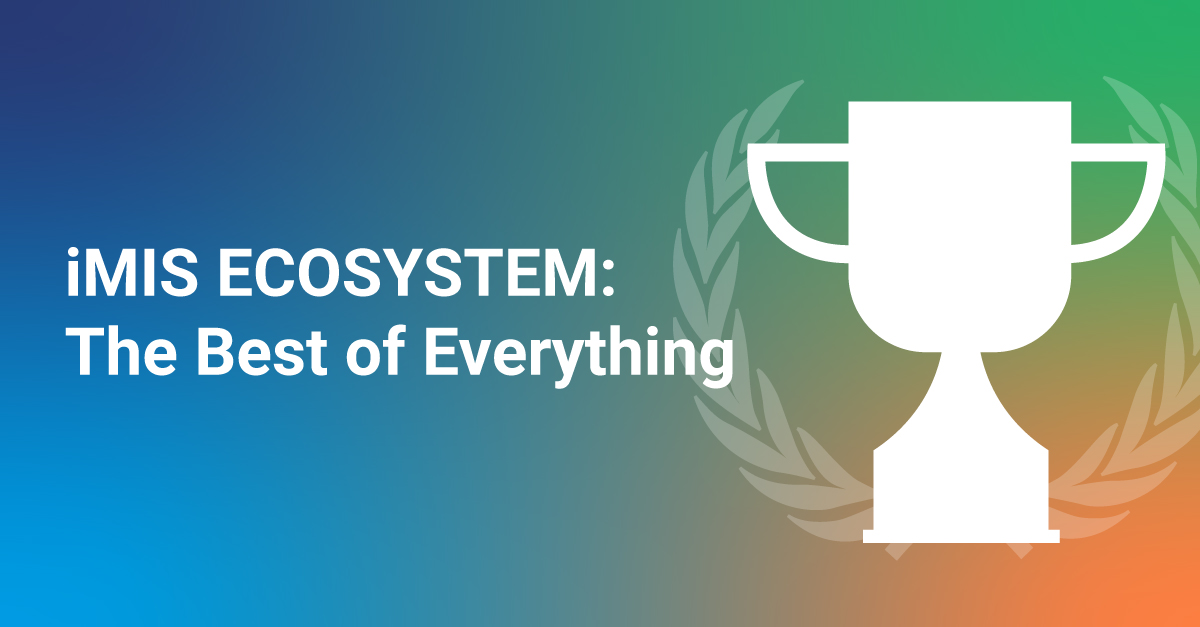 Is it possible for a software system to exist that can ensure every need of your association can be met, from soup to nuts? What if you could implement a system that can make sure everything for your association is covered, from event management to billing? It does indeed exist, and it's easy to get started.

The concept of building a one-size-fits-all system is not new in the world of technology; however, one of the greatest challenges is the complexity of pulling all the necessary systems together to make them work. The goal is to create a seamless end-user experience, but that doesn't come without lots of set up and a hefty price tag.
Best of Breed for Associations

iMIS is not a new system. It's a mature application that has been serving associations for years, meeting all the core functions associations need, ranging from membership database management, dashboards, and reporting to content management and web design to name a few.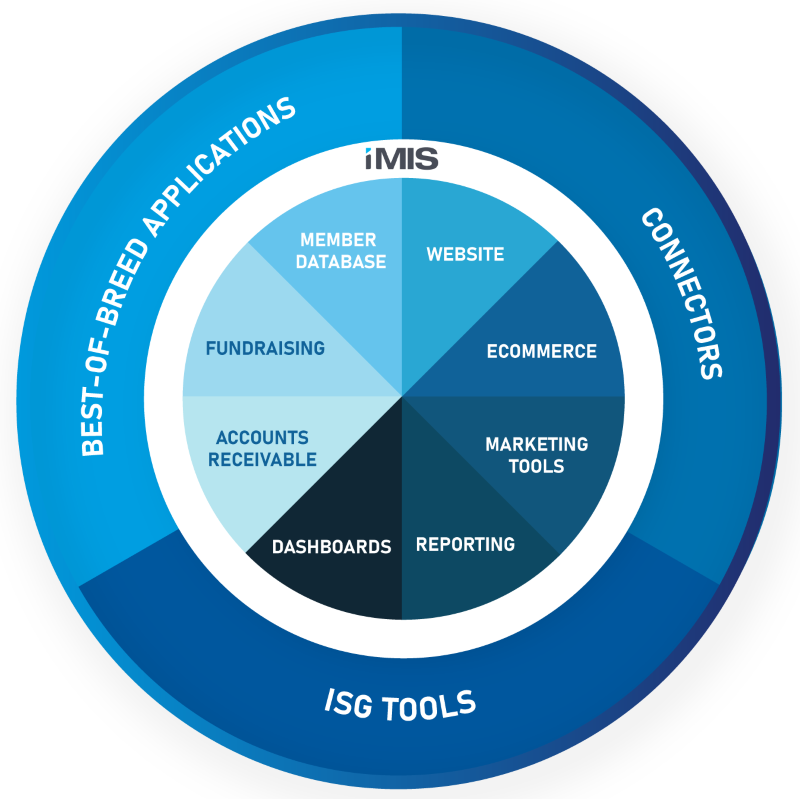 Though iMIS brings a lot to the table in serving these core functions, each association has its own unique needs outside of the box that require the use of third-party software systems. Historically, there have always been challenges when it comes to seamlessly integrating third-party systems into the software.
It used to be a complex process to get iMIS and other systems to talk to each other — until now. iMIS EMS Enterprise has opened new doors for associations by creating what we can only refer to as a technology utopia. iMIS was created with the idea of a system that could do anything for the industry, with no limitations.

Its new cloud-based platform now allows organizations to integrate third-party systems easily and uniquely. No custom programming experience is needed, which means associations can save money by not needing to hire an expensive developer to manage their software system and upgrades.
No Need to Re-invent the Wheel

Given that iMIS is a system that answers many needs for associations, there is the question of why this new model would benefit them. There is no question that associations need third-party systems to operate. There's no one system that can answer absolutely everything an association needs. iMIS recognizes that platforms are built in specific niche areas for these purposes and serve associations more effectively.

Why re-invent the wheel? We didn't. Instead of trying to be everything to everybody, iMIS has chosen to create portals of communication to enable associations to plug and play their third-party applications into their core system.

Associations have a distinct need for data to communicate between their software systems. The new iMIS cloud-based platform solves this challenge for associations with ease. The goal is to create a seamless experience for the association end user. There should not be a need to create an entire IT department just to manage integrations and upgrades. iMIS's ecosystem and cloud-based technology not only benefit associations themselves, but it helps them create a richer experience for their members.

It also takes pressure off association leaders when it comes to selecting the best software to fit their needs, as they don't need to compromise in one area to benefit another. The iMIS ecosystem allows them to experience the best of each application they choose to implement. They can pick the best software platforms to meet their needs, knowing that each will be able to communicate simply and easily through the ecosystem.
How to Take Advantage of the New iMIS Ecosystem

ISG Solutions is dedicated to working with associations to determine the best solutions to optimize performance. A long-time partner of ASI and implementer of the iMIS platform, ISG can partner with you to upgrade your system easily and seamlessly to the new cloud-based EMS Enterprise platform. No longer will you have to make concessions while choosing which system will best suit your association needs. With the new iMIS ecosystem, you can have it all!