Get Your Own Virtual iMIS RiSE Webmaster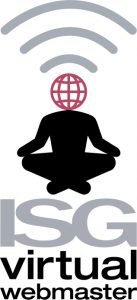 Get your own personal iMIS RiSE expert with ISG's Virtual RiSE Webmaster (VRM). Prepay for a fixed number of hours of specialized assistance. Then get back to the business of serving your association while our iMIS RiSE professionals do the work you need to get done.
Why Use a Virtual iMIS RiSE Webmaster?
Not everyone needs a full-time RiSE webmaster and for those who don't, ISG is the solution.
iMIS RiSE responsive design experts work on your terms, and within your budget.
Need backup support?
Need a stop-gap for a recently vacated position?
Need RiSE expertise?
With ISG's Virtual RiSE Webmaster service you're in complete control. For a fixed number of prepaid hours you get dedicated support. You decide how much time you need, and what jobs you want your VRM to do!
Eliminate the hassles and unnecessary costs associated with finding and hiring a qualified iMIS RiSE web expert. With ISG Solutions you can start your day knowing you'll have an iMIS-certified expert who will function as an extension of your in-house team.
During the engagement you get your own personal VRM who will get to know you and your association, and who will translate your complex business requirements into workable solutions that are easy to maintain. Your VRM will meet with you weekly just to check in.
Dedicated Support from Association Website Design Experts
More than 130 associations have chosen ISG for their technology partner because nobody understands how to make iMIS work for associations better than we do. We take great pride in providing the highest quality of service to our clients and it shows in the number of awards we've received for the quality of our work.
How Does It Work?
Getting your own VRM takes just 3 easy steps:
1. Identify the services you want your VRM to perform.
Use this list as an easy starting point:
Creative consulting (before you put up a new meeting or add something new to your website)
Annual meeting website design and strategy
Format and styling
Adding new pages
Updates to existing pages
Posting content
SSL purchase advice
SSL implementation and support
DNS advice and support
Website redirects for SEO
Google Analytics support
2. Decide how many hours you need.
Control costs by locking in the number of hours per month you'll need help. Didn't use all the hours purchased for the month? No problem! You can roll them over into the next month.
3. Get started.
ISG Solutions begins with a FREE mini-iMIS RiSE review where we document the status of your RiSE site(s) along with the work you want done. Then your VRM starts putting his or her professional RiSE expertise to work for you.
How is a Virtual iMIS RiSE Webmaster Different from Our On-Demand Support?
You must schedule the work in advance. For requests needing immediate attention use your On-Demand support block.