Get the iMIS Help You Need
Need highly experienced tech support for iMIS?
Looking for temporary help until you fill a vacant position?
Want short-term assistance to complete a critical project?
ISG Help Desk provides the technical support you need. We go beyond product support – we work with you to help you use iMIS and RiSE to solve your specific business problems in the most efficient way.
Largest Support Team
Our help desk is staffed by the largest team of full-time senior support representatives who are Certified iMIS Professionals (CiP).
100% Guaranteed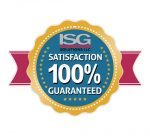 ISG will guarantee you are satisfied with our on-demand support. If you're not completely satisfied, then you don't pay for the case.
ISG has received the Customer Satisfaction Award from ASI for the second year in a row, and we have been a top AiSP iMIS partner for 30 years. Every one of our staff of 25 employees is dedicated to making sure our iMIS clients get the best service to maximize their iMIS investment.
Service Hours
Contact our help desk anytime between 8:30 am and 5:30 pm ET, Monday through Friday. We have a two-hour response time guaranteed during those hours (except on holidays). You can request support after those hours as well as on weekends and holidays.
iMIS Tech Support Services Offered

You have access to a wide range of services for iMIS.
RiSE
Modifying pages
Fixing publishing problems
Designing new pages
Design additional sites like conference sites
Redesign or refresh sites with a different look
Responsive design
IQA Directory listings
Membership queries
Dashboard development
Specialized accounting queries
Event queries
Certification queries
Accounting in iMIS
Fixing out of balance batches
Reconciling A/R to G/L balances
Reconciling deferred revenue
Convert G/L accounts when changing accounting systems
Linking iMIS to your G/L
Assistance with dues billing
Help with Autodraft
Help with AutoPay
Custom Reports (SSRS, Crystal Reports)
Invoices
Accounting reports
Dues invoices
Certification certificates
Conference credentials
Converting Custom Crystal Reports to Custom SSRS Reports
SQL
Stored procedure development
Trigger development
Views development
Data scrubbing, repair and restoration
Advanced process automation
Alerts
Custom processes
Communications
iMIS Advanced Email Marketing Tool
Responsive design template development
On-demand Training
Accounting adjustments
Month-end processing
Setting up new dues processes
Batch processing
Event setup
Product setup
Emailing from within iMIS
iEmail
Autodraft
AutoPay
Want something else not listed? Just ask. Please contact us at 301-519-3776 or sales@isgsolutions.com to discuss your help desk needs.