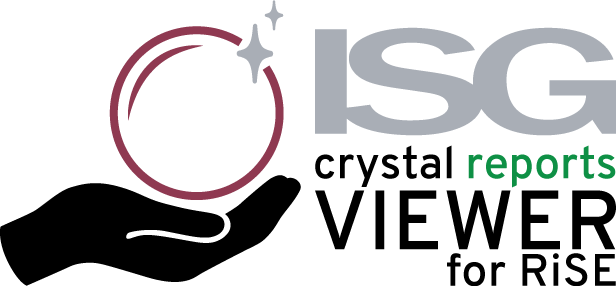 Association membership systems are moving to the web. Does that mean that you need to replace Crystal Reports with a new web-based report writing tool? Not necessarily.
Every organization needs to be able to extract data from its membership system in a way that can be used. A variety of tools serve this need, including Microsoft Office tools like Excel, SQL Server Reporting Services, and Crystal Reports.
While the tools differ, the impact for the organization is the same. Organizations have to invest time and money to research and select the software, set up custom reports, and train staff members. The set up and learning curve can be intense. Once complete, the reporting system is an integral part of business operations.
As major membership systems migrate from desktop-based formats to web-based services, the investment and operational effectiveness of legacy reporting tools comes into question. Is a new cycle of investment, set-up, and training needed?
Changing to a New Reporting System Has Costs and Risks
The risks are real. Moving to a new system:
Takes time away from serving the membership
Slows work down
Even "free" open source tools have the expense of setting up needed reports
Requires retraining of staff members
These risks can be avoided. Rather than moving to a new reporting system, associations should consider whether the same tools can be just as effective in the web-based environment. If the tool you use now can still be used, why invest in selecting something else?
Crystal Reports Can Still work for Your Association
For example, many of our clients have used Crystal Reports for three decades. They have built out hundreds of custom reports that support core operations.
Crystal Reports is stable, sophisticated, and easy to use. It is a proven tool that successfully supports the business of membership associations. Once a solely desktop tool, there is now a web agent that allows users to run Crystal Reports on the web.
Leverage Crystal Reports Viewer for Your Association
ISG has developed Crystal Reports Viewer to work with iMIS RiSE. This allows associations to continue to work with the custom reporting systems they have built over time. They can continue to benefit from their investment in Crystal Reports in the web-based environment.
With ISG's Crystal Reports Viewer for RiSE, associations can view standard and custom Crystal Reports over the web and from the RiSE staff site. Crystal ReportsViewer supports:
Stored Procedures
Parameters
Sub-reports
Clients who have added this to their iMIS set up are able to keep their established reporting system, saving time and money.
Why spend time and money if you don't have to? Our advice is to stick with what you know unless there is a real reason to make a change. Let us know if we can help.