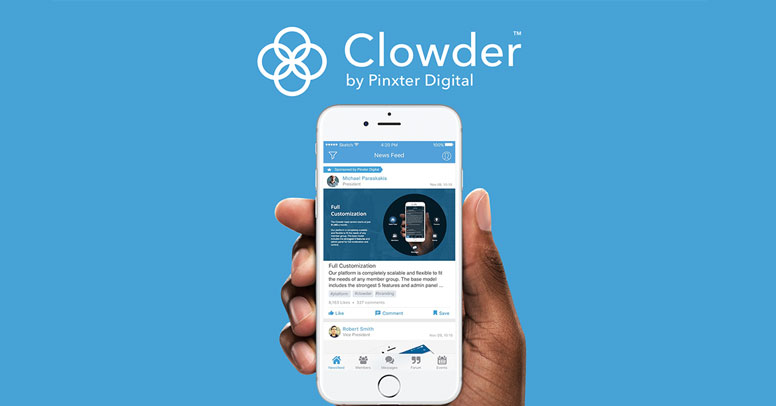 People spend more than half of their online time on their smartphones. Most of that time is spent using apps. According to comScore, the average user spends 2.3 hours a day using mobile apps.
This presents both a challenge and an opportunity for today's association. Mobile devices in general and apps in particular are becoming dominant tools used by members. This is yet another technology for associations to fit into an already complex puzzle of email, websites, social media, event platforms, AMS systems, webinar tools, and more.
However, use of mobile apps present a huge potential for reducing member churn and increasing awareness and reach. Mobile apps can do much more than serve association events—they are a viable way to keep members engaged year-round.
An App + iMIS Creates a Great Member Experience
Fortunately for iMIS users, the possibilities for integration of member data with mobile technology are endless. Expert integrators like ISG can make iMIS data interface with mobile apps to create a personalized, custom experience for every user.
Data can be pulled by iMIS into the mobile experience. Relevant data can also be written back into iMIS.
What's more, iMIS is on the leading edge of creating partnerships with the technology best poised to help associations. Pinxter Digital is one such partner. The company created Clowder ™, the top collaboration app solution for associations, businesses and organizations.
"Associations should strive to have their brand on the most valuable piece of digital real estate – smart phones," said Sergei Dubograev, Pinxter Digital CEO. "Associations need to extend their brands to mobile because that's where the attention is."
Create a 24-7 Go-To Member Resource
With an app, the association is accessible 24-7 with just a tap. Why launch a mobile browser and do a Google search when the expertise provided by your association is right there on your phone?
Common app features include a news feed, member directory, direct and group chat, polling, discussion forums and event information and registration.
Consider just some of the ways that associations can use apps for important goals:
Member to member interaction. Engagement does not have to die between events. With an app, members can connect and chat on an ongoing basis, supporting engagement and retention goals.
Profile updates. People generally keep their profile information updated on tools they use, like apps. With iMIS integration, this data can get pushed back to the to the association AMS database to keep member records fresh.
Membership dues. Apps for retail stores are already conditioning people to pay with their mobile phones. Association apps tap into this trend for dues and other payments.
As an important distinction, a mobile app has benefits that go beyond having a mobile accessible website. Apps are inherently more secure than anything accessed over a browser.
More importantly, apps provide a personalized experience. Every user has a different experience based on the connections they make and the personalized resources made possible by integrations with other association technology. They can get reminders when it is time to renew and alerted to a new event that matches their interests.
The potential ROI of using apps as a central part of member engagement is enormous. Member retention and increased event attendance both grow revenue.
Apps are also a goldmine of member data. App use data leads to greater insight into member interests and needs. Associations can tap into this insight to provide even greater member value.
Member loyalty is highest when value is continuously provided. Instead of relying on an internal team to decide what's best for members, an app provides concrete data on members' online interests and behaviors.
Technology Integration Is Key
An app should not become a standalone tool. It is most powerful when it is integrated with all the other technology in place to serve members.
As one example, websites are excellent tools to gain attention, while mobile apps offer great potential for retention and engagement. With the right approach to selecting and integrating technology, these can work in concert.
"Integrations increase the value of existing technology investments. They have more impact by using a tool like Clowder to allow everything to reach members in one mobile experience," Dubograev said.
When identifying the best technology to support a mobile app, associations should look to align with a partner they can grow with. The best platforms offer a range of tools that can be implemented as desired, giving the association control over the user experience. They are also actively developed and updated to stay current.
Service is as important as the technology. Look for a provider that provides excellent service, training and that will share best practices based on a direct knowledge of associations.
Learn More
Join us Tuesday, May 8 at 2 pm Eastern to meet the Clowder mobile collaboration app for iMIS. We'll be co-hosting a webcast "ISG and Pinxter introduce Clowder – New Mobile App for iMIS" with Pinxter Digital. Register now.