No Need to Rewrite All Your Crystal Reports!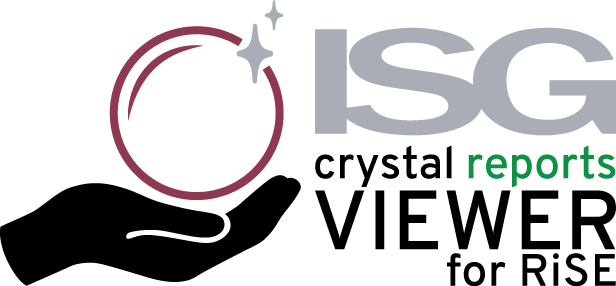 View all your standard or custom Crystal Reports over the web, from your iMIS RiSE staff site, anywhere you are. Keep your reports, don't rewrite them, save your money!
Crystal Reports Viewer supports simple and complex reports:
Stored Procedures
Parameters
Sub-reports
Here's why you need the ISG Crystal Reports Viewer for RiSE…
You probably have hundreds of reports written in Crystal Reports. The latest version of iMIS RiSE Staff Site doesn't support viewing Crystal Reports over the web. You can still view these reports on your desktop, and you can still print. But you can't see them over the web.
This is such an important issue that some of our clients were reluctant to upgrade to the latest version of iMIS. But they wanted to take advantage of the new features, and we wanted that too. So we built a Crystal Reports Viewer for RiSE that would allow everyone continued access to all of their reports.
You may create new reports using something else or continue to write Crystal Reports but there's no need to spend the money recreating new reports when you have Crystal Reports that are perfectly fine. The Crystal Reports Viewer for RiSE gives you the flexibility to use your existing reports, rather than being forced into rewriting reports you may not have budgeted for, when it isn't convenient.
Learn more – Watch an archived webinar to see a demo of the Crystal Reports Viewer for RiSE.
-Requires Crystal Reports 9 or higher