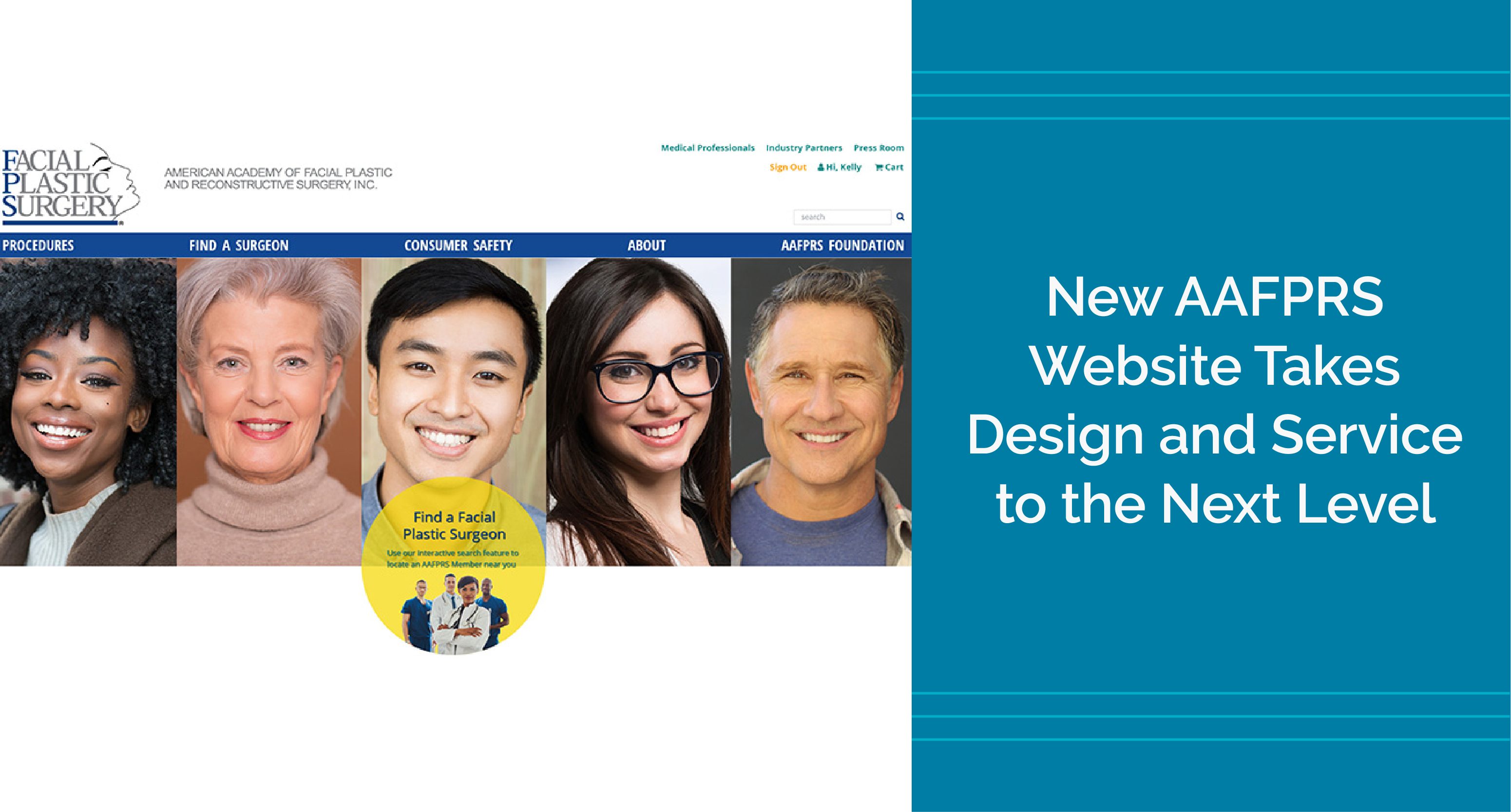 The American Academy of Facial Plastic and Reconstructive Surgery, Inc. (AAFPRS) recently launched their new website, just in time for their 2019 Annual Meeting in San Diego, California.
The goal for the newly designed website was to create a user-friendly browsing experience that appeals to both their members (plastic surgeons) and potential new patients. To make this happen, AAFPRS reached out to ISG Solutions to help design and build the new site.
Here are three features that make the new AAFPRS.org website stand apart:
Optimized SEO
To better reach their members and for increased findability, the AAFPRS and ISG teams focused on creating a more optimized site that would land at the top of any Google search. "Our members consist of board certified facial plastic and reconstructive surgeons, so it was important to incorporate SEO — so prospective patients and consumers view our website as an essential resource to learn about facial plastic and reconstructive surgical procedures and to easily locate a board certified surgeon in his or her local area," says Jenn Waugh, Director of Operations at AAFPRS. "ISG helped us create the new, modern framework for that increased SEO."

2. "Find a Surgeon" Feature
In order for users to accurately find a board-certified surgeon in their area, AAFPRS worked with ISG to create a radius search directory module for RiSE that uses device location to locate providers that practice within a designated search radius. When conducting a search, potential patients can set the search radius to any distance from 1 mile to 100 miles, and they're provided with results that include each doctor's name, location, and specialty.

3. Modernized Design
ISG's in-house designer worked with AAFPRS to create the new aesthetic for the site, focusing on clean, attractive design that's also easy to navigate and user friendly. Before the redesign, the AAFPRS site would take users from the main website system to an iMIS platform depending on what part of the site they were using. Now, all the pages are hosted through iMIS — an improvement that boosts functionality and means the AAFPRS team no longer has to maintain two systems.
The response to the new AAFPRS website has been overwhelmingly positive — both from members and consumers." Many have said the new site is 'a wonderful transformation' and a 'vast improvement,'" says Waugh. "Our staff loves the new site, as well. It's something we're all very proud of."
The American Academy of Facial Plastic and Reconstructive Surgery, Inc. (AAFPRS) is an Alexandria, Virginia-based organization with more than 2,500 members worldwide, including facial plastic and reconstructive surgeons. They've been using iMIS for the association management needs since 2012.