ISGweb Module: Unified Login & Create Account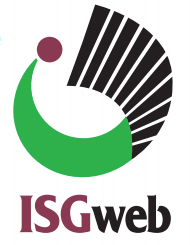 This module provides Single Sign-On (SSO) with the essential identification and security features you need for your website. ISGweb's login allows you to accurately identify the user and the user type. This determines the level of access the user has on your website.
The iMIS-oriented login is integrated with your website's security. With SSO, visitors can log in once on your main site and move around the site or even sub-sites.
This module also allows visitors to register to gain access to the website, an important feature for ecommerce transactions. It sets up the new user adds a record in iMIS.
An automated login reminder system can send or reset usernames and passwords. Users will be able to complete their activities on your site without delay.
The Unified Login and Create Account module includes a global shopping cart. It accepts many types of iMIS transactions from the ISGweb modules. The system handles online payments in real time, and works with Verisign for credit card authorization. A "Bill-me" option accepts purchase orders.
Learn more about ISGweb
What's next?
Contact us at 301-519-3776 or sales@isgsolutions.com to discuss your needs and see if the ISGweb modules are a fit for your association.