ISGweb Module: Subscriptions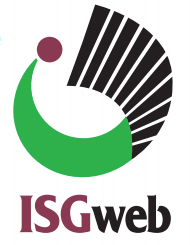 This module allows users to sign up for subscriptions, chapters and membership sections, using a dedicated form similar to the ISGweb Membership Application, but without the dues component.
This is useful for associations that want to let people purchase subscriptions independently from their membership status or membership billing cycle. For example, allowing someone who is already a member to select subscriptions in a separate transaction, without having to do a new membership application.
Like the ISGweb Membership Application, this module can be configured to select multiple types of subscriptions or billing products on the form. These can be grouped in sections, so a single form can be used to process subscriptions, chapter selections, and selection of special interest groups and divisions.
The Subscriptions module includes full ecommerce billing functionality and bills the same way iMIS processes subscriptions. It generates a calculated subscription billing record in iMIS for the user's selected options, processes the payment transaction in accordance with iMIS rules for subscriptions, and records the applicable subscription paid-through date in iMIS.
Learn more about ISGweb
What's next?
Contact us at 301-519-3776 or sales@isgsolutions.com to discuss your needs and see if the ISGweb modules are a fit for your association.