ISGweb Module: Product Catalog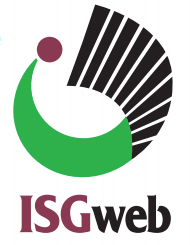 Publications and subscriptions can be a significant source of revenue. Many associations build a huge catalog of products they sell at conferences, by mail, or online. Placing this catalog on your website provides members and customers with easy access to the information they want and increases sales.
Before ISGweb, many associations had to choose whether they wanted real-time integration between the products and financial processes defined in iMIS or a flexible, information-rich product presentation online. ISGweb lets you have both.
ISGweb applies current best practices from leading ecommerce vendors like Amazon in how it lays out product details, pricing, advanced product searching, and fulfillment. It also supports the unique business needs of associations by emphasizing publications, subscriptions, free information, and electronic content.
With ISGweb, you can organize your online product catalog by setting up multiple overlapping categories, such as product type, topic, audience, media, and special sale status. You're not limited to the one product category set up in iMIS for staff processing purposes.
Your product catalog is fully searchable. Users can search quickly using shortcuts for common catalog searches or use advanced search that combines selection criteria.
The catalog can display full product details, including illustrations, publication demographics, abstracts, excerpts, and related products. People can subscribe or renew subscriptions to periodicals and purchase back issues of journals and magazines. Purchased PDF files are instantly available to the user to download after checkout.
Online sale prices automatically reflect member/non-member pricing and other special pricing, such as quantity discounts and by customer class.
The payment screen does not appear for any items in the catalog that are free.
Users can view a list of invoices with their complete history of purchases. They can get details and submit payment for any invoices with an outstanding balance.
Learn more about ISGweb
What's next?
Contact us at 301-519-3776 or sales@isgsolutions.com to discuss your needs and see if the ISGweb modules are a fit for your association.