ISGweb Module: Membership Directory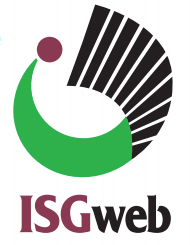 Your membership directory is probably one of the most important resources for your members. Your members need to know that they have access to the directory and that they're included.
An online directory can be accessed anywhere: in the office, at home, or on the road. Since the online directory is searchable, it helps members find other members and vendors to get their contact information. This enhances networking and provides revenue-generating opportunities for your members.
Members may only want to display certain information, which they can control through an online form. The association can also manage access to individual information with rules. Real-time iMIS integration ensures that the directory is always complete, accurate, and updated.
The module features search shortcuts for common search requests and an advanced search tool that can query multiple search fields. Standard search fields include name, company, location, and area of specialty. Users can send email to a selected member directly from the listing and print contact information.
Learn more about ISGweb
What's next?
Contact us at 301-519-3776 or sales@isgsolutions.com to discuss your needs and see if the ISGweb modules are a fit for your association.