ISGweb Module: Membership Application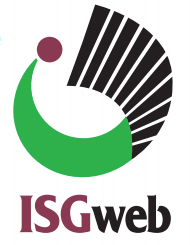 You want to make it very easy for prospective members who visit your website to join your association. It's critical to allow members to fill a membership application online because it lets you capitalize on their immediate interest and break the barriers between thought and action.
As soon as applicants apply, they receive instant access to the desired members-only benefits. This simplifies recruiting and brings in applicants to complete a multi-part membership application online using a step-by-step wizard.
You can include the following in the application:
Membership types and levels.

Selected demographics, including those that define membership categories or are related to qualifications for membership.

Voluntary contributions, which are added to the dues billing.

Subscriptions bundled with membership.

Membership to chapters or sections.
Dues can be calculated in real-time based on membership category information, and can add optional items such as membership in chapters or specialty sections, voluntary contributions, and selected subscriptions. Dues are paid on the spot with immediate authorization via VeriSign. As soon as payment completes, the member has instant access to members-only benefits.
Note: Company membership applications require the use of the Company Management module in combination with this module.
Learn more about ISGweb
What's next?
Contact us at 301-519-3776 or sales@isgsolutions.com to discuss your needs and see if the ISGweb modules are a fit for your association.