ISGweb Module: Meeting Setup & Registration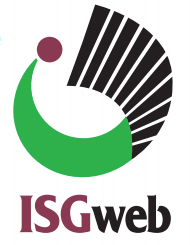 Annual conferences provide a major source of income for most associations. They also lead to more interactions with the association. However, because registrations are cyclical and time-sensitive, the flood of meeting transactions can be a big strain on your staff.
When it comes to meetings, most associations incur huge costs in dealing with the customer service operations. You might have to hire temporary staff to rekey information. Or outsource the entire registration process to an outside agency that processes payments even though they cannot integrate the registration information with your internal systems.
Meeting Setup and Registration Benefits
There are many benefits in maintaining an online registration that's fully integrated with your iMIS member database and your accounting system. You remove the need for re-keying, which avoids added costs and increases data accuracy. All of the registration data stays in-house, adding to your store of knowledge about your members. And the registration information will always be current.
With the Meeting Setup and Registration module, users can register and pay online for conferences. It can handle complex events, where there are many options to be selected as part of the registration process.
Visitors to your website can view conference information on a calendar of events and click directly through to your registration form. They can also click through to the form from a logo, or image on any other page in your website.
Registration Form
The registration form can group meeting functions into distinct sections, making it easy to see related items. You specify the display method for each section to show information in the most logical way. Function types include:
Identification.

Main registration fee — including pricing for different types of registration.

Pre-conference events.

Social events.

Conference sessions, including optional sessions by track and selection from multiple sessions within common time slots.

Special needs.

Guest badges.

Summary of billing and itinerary.
A wizard guides the registrant through the registration form, section by section. No single screen is overly long or complex. Multiple people from the same company can be registered at the same time. The registrant is only asked to complete badge entry forms if a spouse or guests have been added to any of the functions.
The registration fee is calculated automatically based on member/non-member status; early, regular or late registration; and special discounts for multiple registrants. Pricing can be based on registration classes determined by answers to simple survey questions. Registrants can pay online. iMIS is updated in real-time. There's no re-keying anything.
Edit Registration
Once the registration is complete, registrants can return to edit registration details.
They can:
Add or change functions, including choosing different concurrent sessions.

Pay fees for additional options, or get credit if they remove functions.

Add guests.

Change details on their badge.

Change registrant special needs or demographics.

Check in and print their badge(s).
Learn more about ISGweb
What's next?
Contact us at 301-519-3776 or sales@isgsolutions.com to discuss your needs and see if the ISGweb modules are a fit for your association.