ISGweb Module: Events Calendar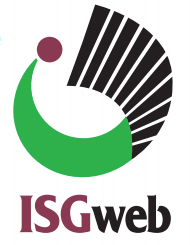 Your association conducts many meetings throughout the year, including task force and committee meetings, seminars and courses, webinars, local chapter meetings, special interest group (SIG) get-togethers, and board meetings.
The Events Calendar module allows you to create and maintain a dynamic online calendar so members can easily view scheduled offerings.
The event descriptions and dates for your online calendar come directly from iMIS. Clicking the event name provides direct access to that event's registration form. Events can also be viewed by type. For example, seminars only, grouped by a course of study, or chapter meetings, grouped by host chapter.
A one-step streamlined registration form allows people to register online. Registrants who have not previously logged in can enter their contact information as they sign up for the meeting. The system automatically determines whether the registrant is a member and calculates the registration fee. The user can pay online or skips this process if the event is free. As soon as the form is completed, the module sends a formatted email confirmation.
iMIS updates registrations in real time. It can automatically create meeting rosters, badges, and confirmations.
A staff member or committee officer with the right permissions can schedule a new meeting online — without going into iMIS to set it up — and have it incorporated into iMIS and the events calendar in real time. Every meeting type has a pre-defined template to make set up fast and easy.
Learn more about ISGweb
What's next?
Contact us at 301-519-3776 or sales@isgsolutions.com to discuss your needs and see if the ISGweb modules are a fit for your association.