ISGweb Module: Buyer's Guide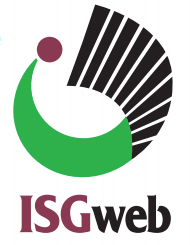 The buyer's guide is an indispensable tool that helps members find vendors for the products and services they need. Your website is a convenient place to make this information available.
With the Buyers Guide module, users can search for service providers or vendors by attributes such as product category, specialty, region, and others you define. Search results appear in a linked list to click for more details. The detail page also has links to the vendor's website or email address for follow ups.
Vendors can upload product descriptions, logos and other images, and classify their offerings. You decide what information is relevant to your members' buying decisions that should be included in the guide. Vendors can update their own listing.
You can also offer upgraded listings, providing vendors a choice of premium or regular listings.
Access to the guide can limited using security levels, such as making it a members-only benefit. This turns your buyer's guide into an incentive for joining your association.
Note: There is no e-commerce component to the ISGweb Buyers Guide. If vendors are charged for advertising in the guide, the financial transaction can be handled online as part of an application for associate membership or treated as the purchase of a product.
Learn more about ISGweb
What's next?
Contact us at 301-519-3776 or sales@isgsolutions.com to discuss your needs and see if the ISGweb modules are a fit for your association.