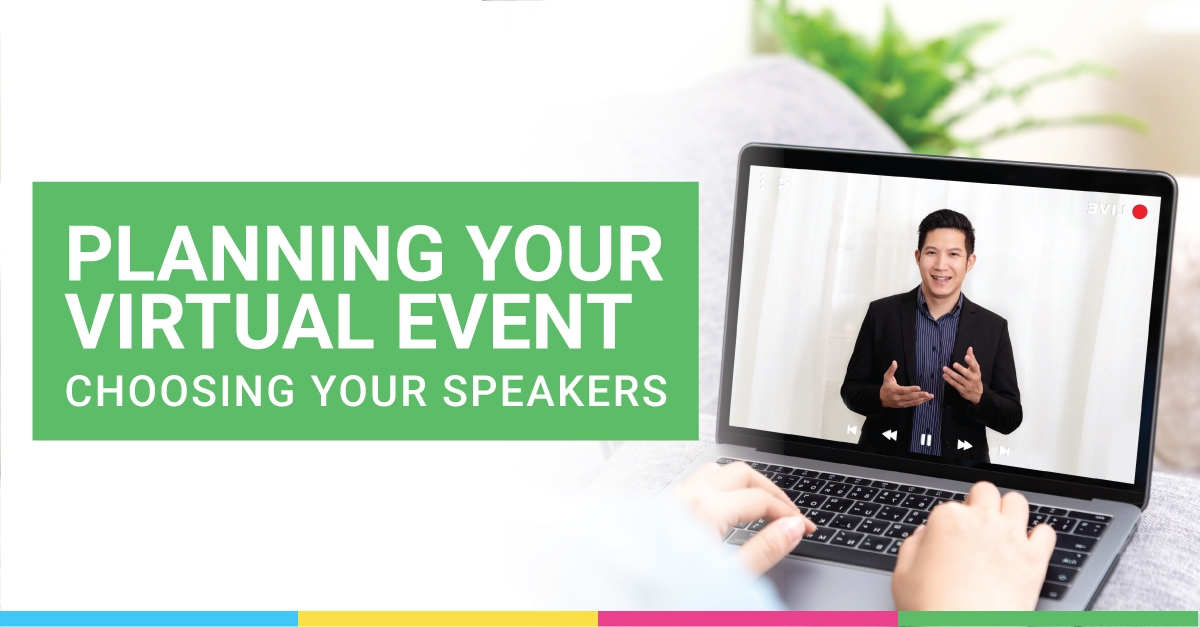 In-person events have long been an essential part of any well-planned marketing strategy.
Annual conferences, trade shows, meetings, workshops — they're all smart ways for organizations and associations to create engagement between customers and members, build brand awareness, and bring people together to network and share industry information.
But now, as we've had to modify our plans in response to COVID-19, virtual has become the new normal.
While the last 8 months have been challenging, we've learned a lot about pivoting under pressure — and we know you have, too. Whether you're researching ways to host your own virtual or hybrid event, or you're attending virtual conferences for the first time, everyone is adapting and learning the ropes as we go.
The great news? There are major benefits to hosting a virtual event — and this format is here to stay.
Attendance rates for virtual events in 2020 are 2 to 3 times higher than the attendance rates of events held in 2019. With no travel time, minimal costs, and easier scheduling capabilities, people are more inclined to commit to virtual events.


All demographics are leaning into the experience, with satisfaction surveys showing that older folks are actually enjoying the events the most.


Higher attendance numbers and more free time built into these events lead to more networking opportunities for attendees and exhibitors.


High-quality, on-demand content creates evergreen revenue opportunities for your association or organization.
Ready to plan your own?
In our new weekly blog series, we'll cover 7 aspects to consider to make sure your organization reaps all the benefits hosting a virtual event has to offer — starting with booking your presenters.
Getting the Best Speakers for Your Virtual Event
Content is king — especially in a virtual event.
You want your attendees to leave feeling inspired, educated, and connected, so seek out speakers who can deliver those results.
Keep in mind, there are some unique opportunities that come with booking speakers for virtual events. First, you can often get speakers who may not have been available for in-person events due to distance, travel costs, or scheduling conflicts.
Second, many events have been cancelled or postponed, so speakers who may have been booked in advance may now have some more free time and flexibility. That's a win for your organization!
Before you start reaching out to potential speakers, you'll need to have a few event details nailed down:
The purpose of your event — what you want your attendees to get out of it
The event specifics — the dates/times you need speakers
The length of the speaker's session
What materials you'd like the speaker to include in their presentation
How many speakers you need
How much you can pay each speaker
Important deadlines for booking speakers and getting their session information live on your event website
What kind of presentations you are looking for — Keynote? Breakout session? Workshop?
Whether you would like your speakers to promote your event on their own
Determining these details in advance will save you from wasting time trying to land a speaker who isn't a good fit for your event.
How to Find Event Speakers
With the above information in-hand, you can start looking for and reaching out to potential speakers.
Poll your target audience to see who they're following and who they'd like to hear from.
Talk to people you've worked with in the past — great stories often make for compelling presentations.
Tap into subject matter experts at your own association or organization.
Reach out to podcast hosts or online thought leaders in your industry.
Conduct a Google search for top keynote presenters on your topic.
Keep in mind that presenters typically draw some of their energy from their live audience and feed it back. Virtual presentations are a different ballgame. As you consider different speakers, presenters, and emcees, choose people who have experience presenting online and, if they're new to the virtual game, be prepared to work with them to hone their style to better suit a virtual audience.
Live vs. On-demand Presentations
Another factor you'll need to consider when booking speakers is live versus on-demand content.
In general, the more high-profile or central presentations (announcements, keynotes, etc.) should be presented live whenever possible. If they are recorded, they should be played at a scheduled time during the event.
Either way, you'll need to work closely with your speakers to create presentations that are clear, consistent, and professional.
For pre-recorded sessions:
Ask for a video sample before recording so you can make sure your speaker's setup and sound are correct.


Share presentation pointers with your speakers so they're as engaging as possible on camera.


Edit your presentations consistently. Add an intro, music, and slides or animations to highlight key points.
For live sessions:
If a presentation has slides, use two devices (for example, a desktop and a tablet) so they can see their slides while still engaging with the audience.


Advise your speakers to get a friend or spouse to sit in on their presentation. Having a real person in the room will make it feel more natural.


To make sure information isn't repeated — and that all of your event content is connected — ask each speaker to provide a written outline of their presentation ahead of time.
In the next blog, we'll discuss the topic of content in full detail. How long should presentations be? What topics work best for virtual events? How do you create engagement when you're communicating through a screen? We'll answer all your questions next week.
In the meantime, we'd love to hear from you. What do you want to know about hosting a virtual event? Have you attended a virtual event this year? What was your experience? Share your thoughts and questions in the comments below.
Are you ready to get started now?
We've collaborated with our association partners to think outside the box when it comes to planning world-class virtual experiences.
In our FREE white paper, Reimagining Events for the Virtual World, we include everything you need to know to plan, promote, and execute your next virtual event.