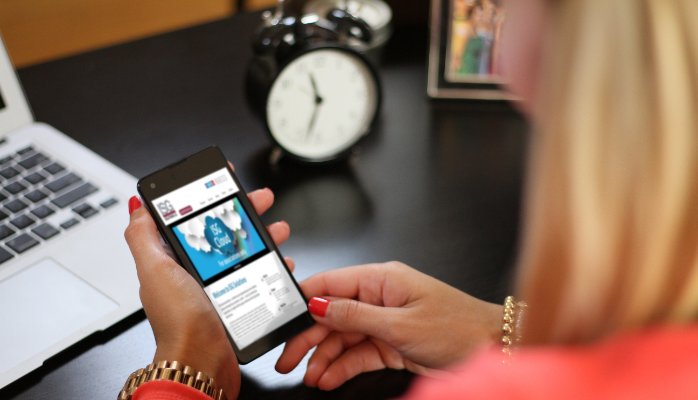 As of May 2014, 25% of global web traffic was mobile; an increase of 72% over 2013. When the numbers come in for 2015, we can expect a similar—or even greater—increase in mobile web traffic. In fact, last May, Google announced that "more Google searches take place on mobile devices than on computers in 10 countries including the US and Japan."
With more and more people accessing the web—and your website—via smart phones and tablets, responsive web design seems essential for any business or association that wants to maximize communication with their audiences.
That said, effective responsive web design doesn't come in "one size fits all." Just like any other business tool, from customer service to newsletters to conferences, you should customize responsive design to fit your—and your membership's—needs and preferences. Here are five questions to consider when moving to a responsive site:
#1 How flexible is your content?
Each time a page loads on your screen (desktop, laptop, mobile device), the site actually loads multiple items as well as the instructions for how to put them all together. Responsive web design allows for flexible, fluid design for optimal viewing on whichever screen or device the user accesses. The key is to ensure that the content—especially the images—are formatted to adapt well to the changing environments.
Images can be especially troublesome. If too small, images will appear as low quality on larger screens. If too big, they'll slow the entire site on small devices. And we all know, that's a problem because if a site takes longer than five seconds to load, people tend not to bother.
As you consider responsive web design, start by assessing your current content. How much needs replacing? If you can't replace it all immediately, are there ways you can work around it?
#2 Redesign or retrofit?
Using a mix of flexible grids and layouts, images and an intelligent use of CSS media queries, responsive web design changes a website's appearance to adapt to each user's preferences for viewing it—on any device. If you have a clean, well written site, adopting responsive web design is a breeze and changes should be minimal.
On the other hand, many sites experience complications in the transition. For a clear view of the task, you need to assess your content (see #1) and then, audit the HTML coding of the site. This review will give you insight to decide whether you want to retrofit your site or redesign it outright.
#3 How will you roll out the site?
The answer to this question informs your work and timeline. Do you want to launch a completed responsive web design site? Or, do you prefer to roll out each piece as it is converted?
At the time of this writing, the National Oceanic and Atmospheric Administration (NOAA) is in the middle of a piecemeal responsive web design transition. The main page is a mobile-first responsive web design redesign, but the detailed forecast page is still one of their old dedicated desktop or mobile pages.
If you're focused on presenting a cohesive brand, the piecemeal approach can be less than optimal. On the other hand, if (like NOAA) you place functionality first, that's less of an issue. Sometimes, a site designed piece by piece has a better chance of getting done. Just be aware of possible delays (budgets, personnel changes) or detours (shifting priorities, leadership changes) that can waylay the project.
#4 What functions do your members use?
In mobile design, ensuring that the most relevant information and functions are the most easily accessible is especially important. What services does your membership expect—even depend on? Directories? Event registration? Professional information? These are the services that should appear first on your site.
In fact, if you rebuild your site from the ground up, you may consider removing elements from your front page that make navigating the site on a smaller screen less efficient.
#5 What other technologies will enhance your site?
Responsive web design brings many benefits, and it serves as a tool to the larger goal of staying relevant to your membership. Depending on what services your association offers, your site may benefit from features like single sign-on, central catalogs, or shopping carts. These functions reduce the number of screens and keystrokes required of users and result in smoother user experiences. That's a benefit on large screens, but it's even more relevant to small screens.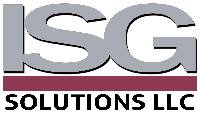 For more information on responsive web design for associations and nonprofits, or to begin the process yourself, visit our website or give us a call at 301.519.3776.