A Simple Solution To Online Learning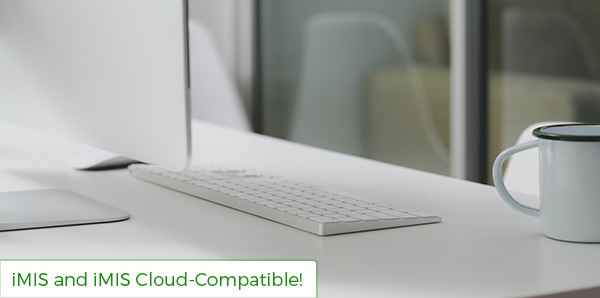 Zoom is a user-friendly, cost-effective video communication system that provides easy access to video and audio conferencing, chat, and webinars. This service is invaluable for individuals, businesses, schools, and associations that need a reliable platform for remote communication.
To help our association clients best utilize the Zoom platform and integrate webinars with our association management software, ISG has created an integration module that allows users to register for an event in iMIS/RiSE before the user registration is written into Zoom on a schedule basis.
Here's how it works: When a member logs on to register for an event or meeting through iMIS RiSE, the integration automatically sends the registration information to Zoom and writes the activity into iMIS. This means the user doesn't have to register using both platforms. Instead, when they register for the event through RiSE they are automatically registered in Zoom — the platform that will ultimately host the event.
This is a simple solution that streamlines the registration process and can help your association solve the complicated problem of how to optimize data to increase member engagement and, ultimately, drive revenue. Other benefits include:
Communication between iMIS RiSE and Zoom to simplify registration
Visibility of all sign-ups from both programs
Verification of payment before allowing registration