Extend iMIS with Reports and Dashboards


iMIS is a powerful tool that can be extended and provide useful information through dashboards and reports. You'll know where you stand and gain valuable insights.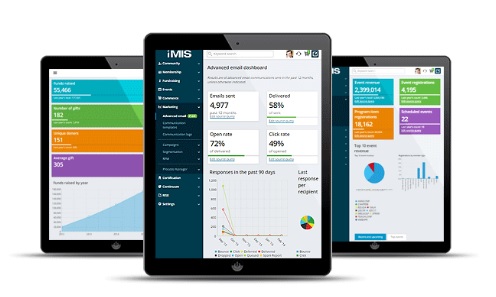 Reports: Know Where You Stand
Some associations need extra reports that aren't in their iMIS system. With the right reports, you can spot trends early to take faster action and know exactly where you stand.
If you need help with a report, we'll get you set up. Just ask for what you need. Because we've created so many customized reports for clients, we have a reports library. If these reports meet your needs, we can modify them for you at a fraction of the cost of developing a new report from scratch.
We can take care of everything from calculating the data to the design of the report.
Want to move beyond reports? Interactive dashboards might just be the thing your association needs.
Dashboards: Gain Instant Insights
A wealth of information hides inside association data, but culling it and turning it into something that makes sense can be a challenge.
Few people have the ability to look at a spreadsheet and interpret what the data is saying.
Putting the numbers in dashboards with charts and graphs tell the story in an instant. No one has to work hard to understand the story.
Benefits of dashboards:
Charts and graphics make it easier to see what's working and what isn't.
Track critical metrics, such as membership, renewals, and registrations.
Monitor key performance indicators (KPIs).
Dig deeper with drill-down features.
Access latest information with data updated in real-time.
View data anywhere, on any device.
iMIS 20 RiSE has dashboards built in. Your staff can have the information they want, at their fingertips, without custom reports.
Learn more about iMIS
What's next?
Contact us at 301-519-3776 or sales@isgsolutions.com to find out more about reports and dashboards.