ISG Exclusive: iBridge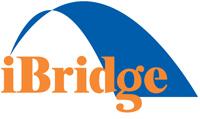 Get iMIS to work seamlessly with your association's third-party applications. Using ISG's iBridge lets you integrate iMIS with any website, application or service. No programming. No dealing with complex multiple application sync problems.
Benefits
All systems automatically stay in sync in real-time.
System upgrades — whether iMIS or other apps — don't affect your integration.
Protect your iMIS investment.
Your website look-and-feel — including event, members-only, and ecommerce pages — won't be affected.
Use your favorite web development team, even if they're not iMIS experts.
Available Third-Party Integrations
iBridge is able to integrate iMIS with many popular applications that associations use including learning management systems, event software, web apps, and so much more.
Here are some of the popular third-party apps that work with iBridge:
If you need to integrate an app that's not listed, just ask. We can build it for you.
Learn more
Read the iBridge Datasheet



What's next?
Contact us at 301-519-3776 or sales@isgsolutions.com to discuss your integration needs.